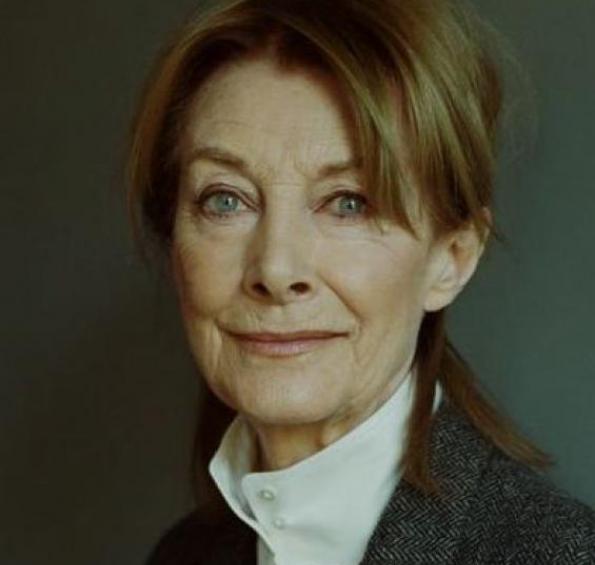 Agent: Lesley Duff
020 7631 0400
Jean Marsh made her West End debut in The Land of the Christmas Stockings at The Duke of York's Theatre at the age of 12. Ten years later she made her Broadway debut as Hero in 'Much Ado About Nothing' starring and directed by John Gielgud.
Theatre includes: Portrait of a Lady (Theatre Royal, Bath / Tour); Boeing Boeing (West End), The Old Country (West End); Blow Up Does Dallas (BAC); The Chalk Garden (Kings Head); On the Rocks (Chichester); Hamlet (Oxford Playhouse); Let Us Go Then You and I (Lyric); Twelfth Night (as Olivia, Nottingham Playhouse) and Fallen Angels. Appearances on Broadway include: Much Ado About Nothing, Habeas Corpus and Who's Life is it Anyway? Other theatre in the USA includes: Uncle Vanya (Chicago), Pygmalion (Boston); Twelfth Night (as Viola, Boston); The Importance of Being Earnest and Travesties (Los Angeles).
Television includes: The Crooked House; Sensitive Skin; Sense and Sensibility; Most Mysterious Murders; Art of the Garden; guest appearances on Bremner, Bird and Fortune; Doctors; Blue Peter - Quest; Holby City; The Mayor of Casterbridge; The Ghosthunter (three series); Kavanagh QC; Dangerfield; The Cone Zone: Palehorse; The Ring; The Rory Bremner Show - Who Else?; The Bloody Tower; The All New Alexei Sale Show; The Tomorrow People; Adam Bede; No Strings; Bejewelled; Master of the Game; Nine to Five; The Informer; Upstairs Downstairs; The Moon and Sixpence.
Film includes: The Heavy; Danny, Champion of the World; Willow; Cleopatra; Frenzy; The Eagle Has Landed; Return to Oz; Rock-a-Bye; Fatherland.
Radio: Jean has appeared in numerous productions on radio, including, most recently: Island of the Day Before Yesterday and Bleak House.
Jean won an Emmy for her portrayal of Rose in Upstairs Downstairs, which she co-created with Eileen Atkins. Jean and Eileen also created The House of Eliott.
Jean has published three novels, The House of Eliott, Fiennders Keepers, and Iris (all published by MacMillan), and has written articles for the New York Times, Washington Post, The Times, and book reviews for the Sunday Times and The LA Times.
For three years Jean ran a theatre on Long Island, New York, for the Adelphi University.